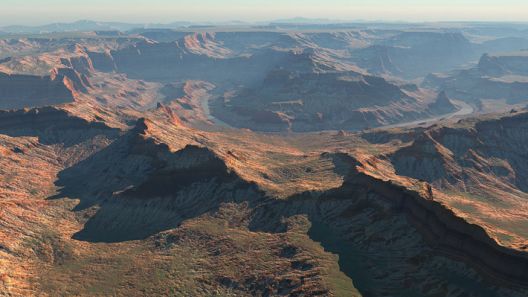 Have you ever gone through a dry valley? I think it is safe to assume the answer is yes. When we talk about going through a dry valley, we refer to the times where it seems we can't find God, we can't feel Him, or we have hit a place in life where we feel dead inside. In some cases, we find the praying, reading our Bible, and going to church are useless things. Okay, I'll bite, let's say all of them are useless, what will you do now? My guess is you'll stop and read back over that sentence again.
You might ask, "Ethan, how can you say these things are useless and if you know so much, what should I do?" The answer is quite simple. Read Psalm 78:15-16:
15 He clave the rocks in the wilderness, and gave them drink as out of the great depths.
16 He brought streams also out of the rock, and caused waters to run down like rivers.
---
Then read John 4:13-14:
13 Jesus answered and said unto her, Whosoever drinketh of this water shall thirst again:
14 But whosoever drinketh of the water that I shall give him shall never thirst; but the water that I shall give him shall be in him a well of water springing up into everlasting life.
---
Notice anything? Your valley may have only had rivers when the rain came but with this new water, we no longer have to worry about the river, we just need to find it. So where can you find this "river"? Search, study, pray, contact, etc with us at PCOR9. We are dedicated to keeping the rivers of living water flowing by encouraging truth, prayer, fasting, and more. We study to show ourselves approved and we do a very good job at proving it. Project Corinthians 9 is about building up your faith and ours together. We want to hear what you have to say. Please get in contact with us either through our contact page or our facebook page and you can always join our community and discuss with us here on the Q&A or on our facebook and google plus group. We are always here for you to talk, listen, help, or answer your questions.