An articulated thought on on pornography and its effect on men.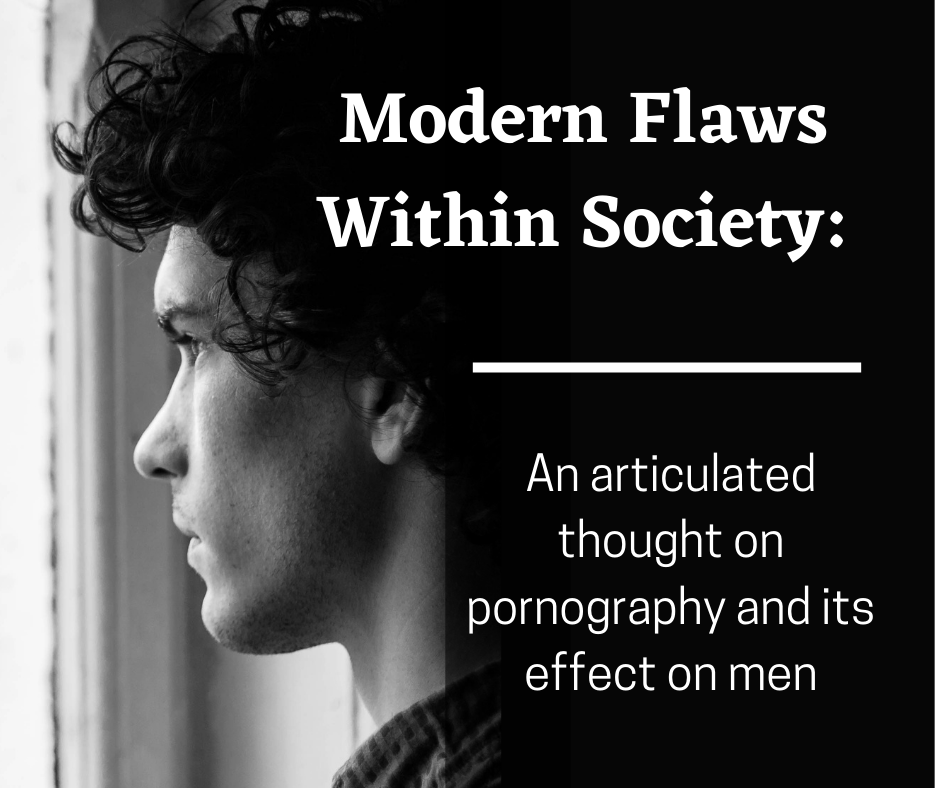 Warning: Not intended for readers below eighteen years of age.
Our society has an issue with pornography which stems from a lack of self-discipline and meaningless values. Society uses a form of feminism (if it can even be called feminism) of such radical intent, that men have become monstrous victims. The American society spiraled towards depravity and degradation of values which were once held so close.